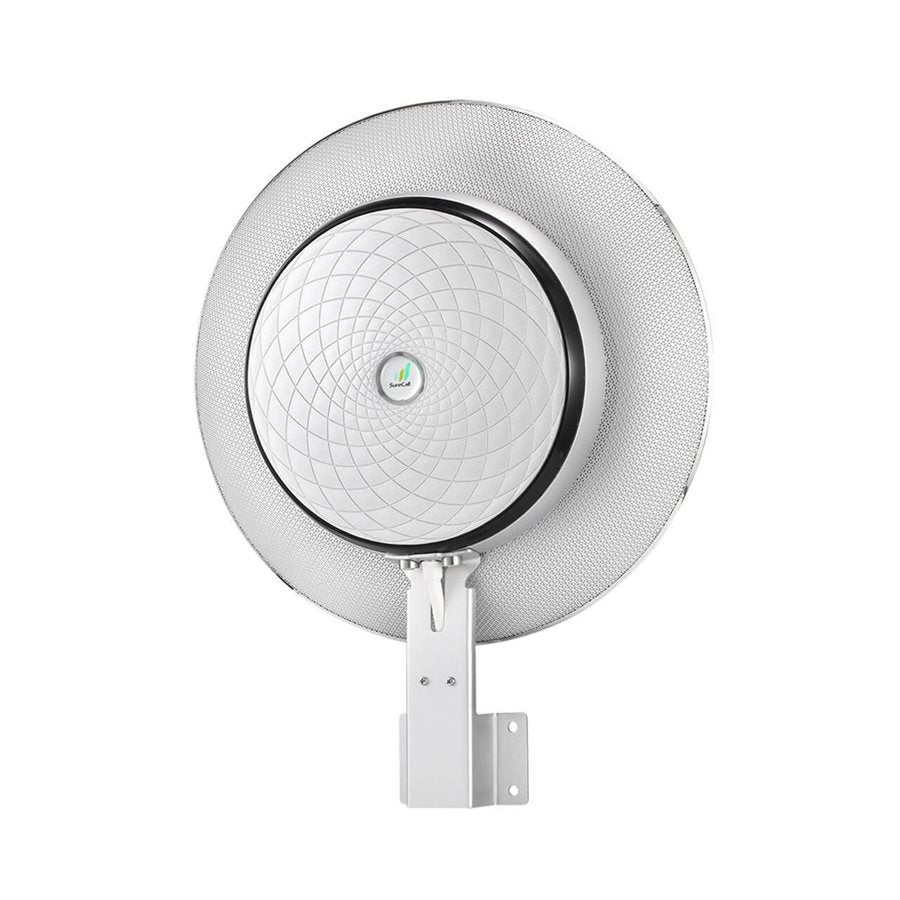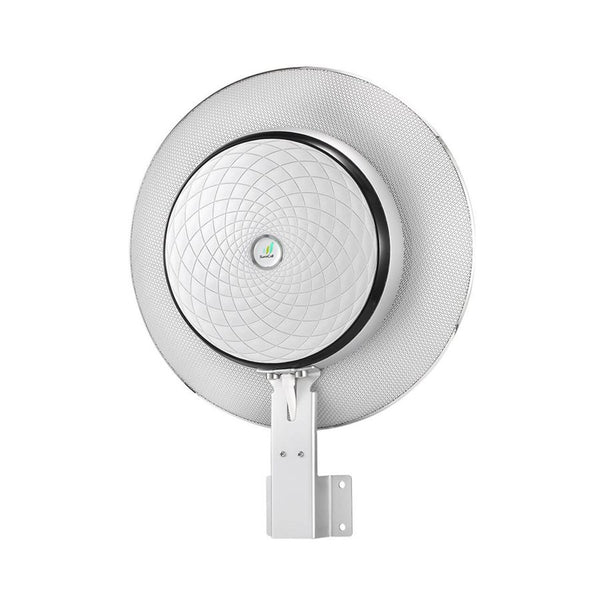 DESCRIPTION
SureCall Signal Catcher is a wide-band directional window-mount antenna for use with dual-band and multi-band boosters. If you're looking for a complete signal catcher kit.
This signal catcher antenna is perfect for use with your pre-existing signal catching kit in your office or apartment. SureCall's Signal Catcher is an outdoor antenna that can be mounted in a window, eliminating the need for roof-top installation. Its unique circular mesh design to provide ultimate isolation from internal coverage antennas. It can be attached directly to the window using included mount. It is 11.8 inches in diameter. It does not require its own power source because connects directly to a cellular booster unit via a 50 Ohm coax cable such as SureCall SC-400.
It is great for applications when outside or roof top access to mount an external antenna is not possible. It is compatible with Force 5, Flex Pro, Fusion 4 Home (with adaptor), Fusion 5s and Fusion 5X. It is a full widest band antenna that helps catch and maintain 2G, 3G, 4G, and LTE signals!


FEATURES / BENEFITS
Wide-Band (698-960 / 1710-2700 MHz) Broadband.
 2G / 3G / 4G / LTE Voice and Data.
 Directional Antenna.
 7 dBi / 10 dBi Gain.
 Eliminates need for roof-mounted antenna.
 Designed for indoor use only.
 Frequency range: 698-960 / 1710-2700 MHz.
 Beamwidth: H:75° E:60° / H:70° E:55°.
 V.S.W.R: <2.0
 Gain: 7/ 10 dBi.
 Impedence: 50 Ohm.
 Polarization: Vertical.
 Max Power: 100 Watts.
 Connector: N-Female.
 Size (Diameter * high): 11.8" * 2.9".
 Cover Material (color): PC+ABS (Silver)
 Weight: 2.47 Ibs.
 Operating Temperature: -25 ~ +70.
 Operating Humidity: 5% ~ 95%.