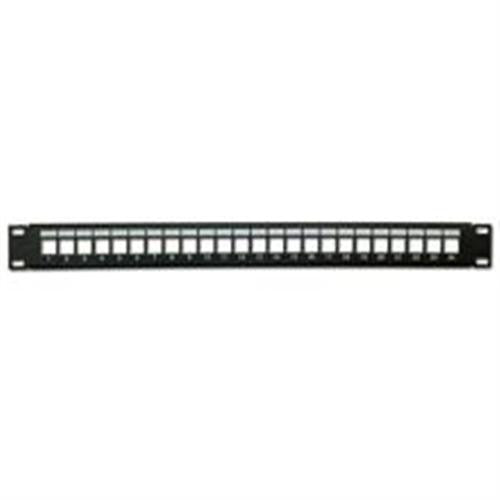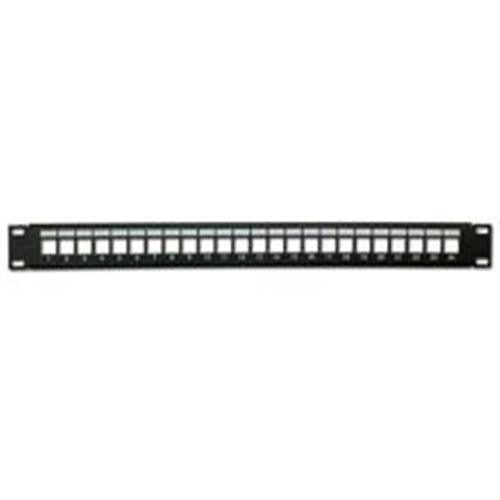 Royal Racks™ 24 Port Keystone Panel
This 24 Port Keystone Panel allows for easy (and customizable) organization of the Cat5e/Cat6 UTP Keystone Jacks within your AV Rack. Quickly build or extend audio, video, voice, data, and RF distribution networks with this one convenient solution. Expanding is no problem as the panel only takes up 1U of rack space!
Use this panel to easily identify network identification via color-coded keystones (sold separately). The panel also features numbered slots and labels for you to customize by hand. If you need to swap things out to troubleshoot a port issue, it won't be a problem – re-label as necessary. Mix and match, restructure as needed, and color code and label each jack for quick reference.
We don't call it universal for no reason. It will fit within any standard AV rack and is compatible with most top name keystone manufacturers such as Leviton®, Legrand®, and our house brand Construct Pro™.
The 24 Port Keystone Panel is constructed of black power-coated steel which means it is not only sturdy, but sleek as well. It will not bend or flex when inserting keystones – it is more than up to the challenge of rack modification.
Dimensions:
1.75in H x 19in W
Construction:
Black Matte Power-Coated Steel
# of Keystone Ports:
24
Hardware Included.