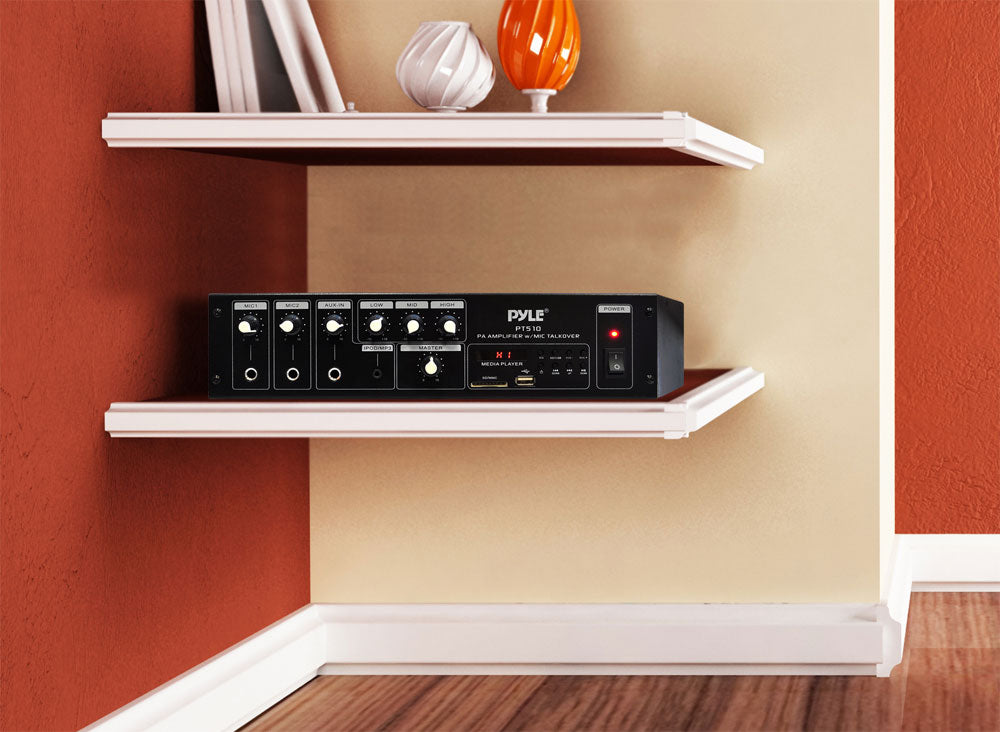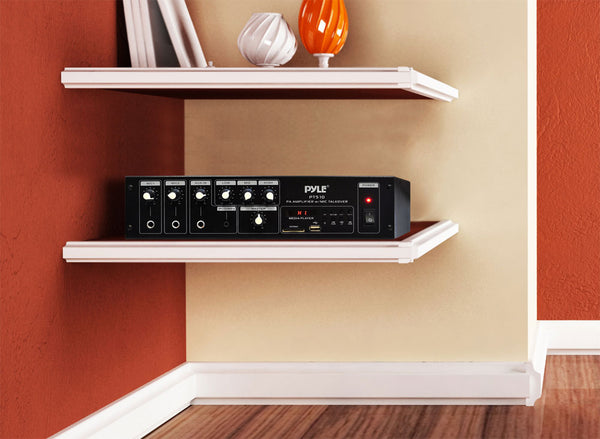 DESCRIPTION
This home amplifier is perfect for powering any stereo system. Complete with USB/SD memory readers, CD, Microphone, AUX inputs, FM tuner, media mode selector function -- this simple to use and durable amp has also comes with AUX input RCA jack, AUX input ¼' / 6.35mm input connectors, high, mid, low control & much more . Using sophisticated circuitry and premium components for uncompromising musicality -- this product is famous for delivering powerful and accurate sound. Use the 3.5mm AUX input jack to connect additional audio devices including iPods/MP3 players. This small but powerful amp delivers clear and crisp audio for all of your audio needs - also comes with removable AC power cord and un-switched AC power outlet for connecting additional audio equipment. Durable and affordable, this amp is made to last.
SPECIFICATIONS
Built-in USB/SD Card Readers
 FM Tuner with EQ/Volume Control
 Media Mode Selector Function
 4Ohm/8Ohm - 70 Volt/100 Volt Speaker Outputs Terminals
 Tuner Down/Up/Scan Button Functions
 Power On/Off with Red LED Indicator
 Master Volume Rotary Control
 High/Mid/Low Tone Level Controls
 Front 3.5mm AUX Input Jack for iPod/MP3 Players
 MIC 1 Talk-Over Feature
 Phono/AUX Volume Input Control
 Mic 1/Mic 2 Volume Controls
 Mic 1 /Mic 2/AUX-IN 6.35mm/ ¼'' Input Connectors
 AUX-IN RCA Input Jack
 Voltage Selector 110/220V
 Removable AC Power Cord
 Un-Switched AC Power Outlet for Optional Equipment
 Built in Retractable Antenna for FM Tuner
 Dimensions: 12.6'' H x 7.48'' W x 3.15'' D
 Sold as: Unit
 Weight: 11.13 lbs.