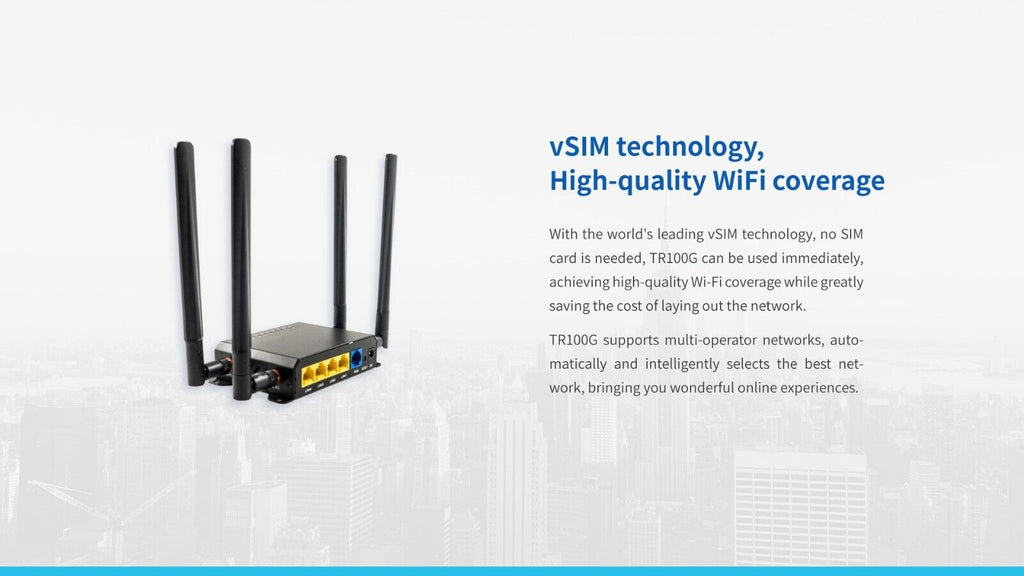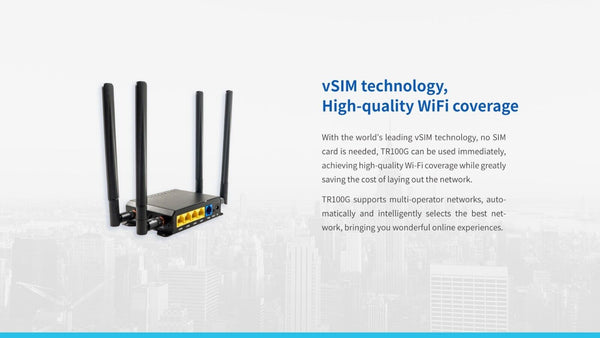 Please note, this unit does not come with data, please check our d

ata packages for pricing.

 

Global internet service through cellular network for home or on the go RPS-TR100G with SIM Slot.




Do you have cell phone coverage but lack a decent ISP? Don't want to invest in satellite or you have had a bad experience with Satellite internet service before? Are you stuck in a bad contract or just want to add data with no strings attached? If so, then our routers and internet service plans are for you!




This router is also great for small business or work from home!




No contracts!

No credit checks!

This is a month to month service, pay as you go!
1.) Asia
China (including Hong Kong, Macau, Taiwan), Myanmar, Japan, Cambodia, South Korea, Vietnam, Singapore, Malaysia, Philip- pines, Laos, Brunei, Sri Lanka, Indonesia, Thailand, Nepal, India, UAE, Saudi Arabia, Kuwait, Jordan, Qatar, Bahrain, Israel, Oman...
2.) Oceania
Australia, New Zealand, Saipan, Guam
3 Europe
Denmark, Russia, Bulgaria, Croatia, Iceland, Liechtenstein, Hun- gary, Luxembourg, Turkey, San Marino, Serbia, Cyprus, Austria, Andorra, Greece, Germany, Italy, Vatican City, Latvia, Norway, Czech Republic, Slovakia, Slovenia, Belgium, France, Monaco, Faroe Islands, Poland, Bosnia and Herzegovina, Ireland, Switzer- land...
4 North America
United States, Canada, Mexico
5 South America
Argentina, Brazil, British Virgin Islands, Chile, Colombia, Costa Rica, Dominican Republic, El Salvador, French Guiana, Guatema- la, Panama, Puerto Rico, Uruguay, Nicaragua, Ecuador, Honduras...