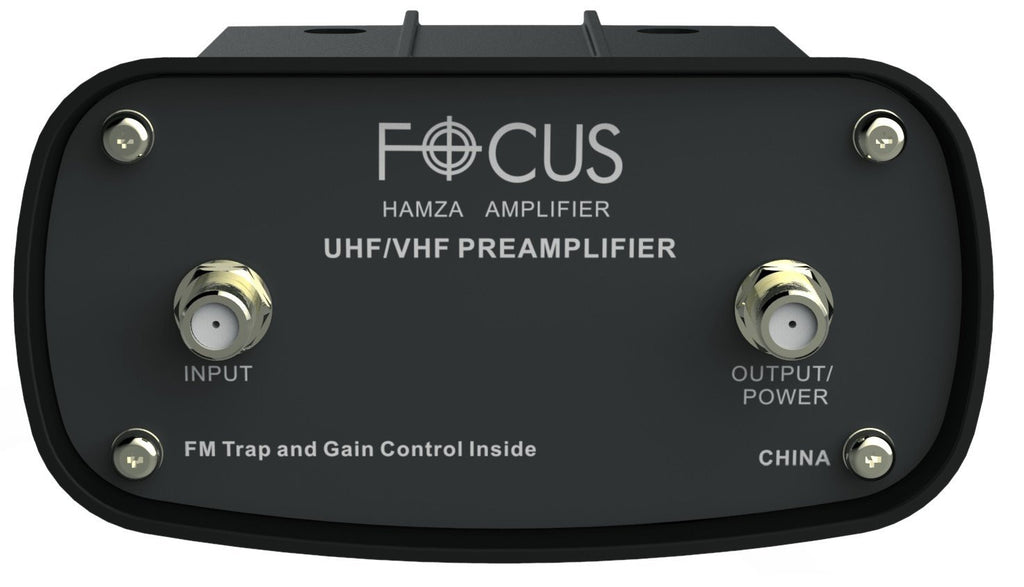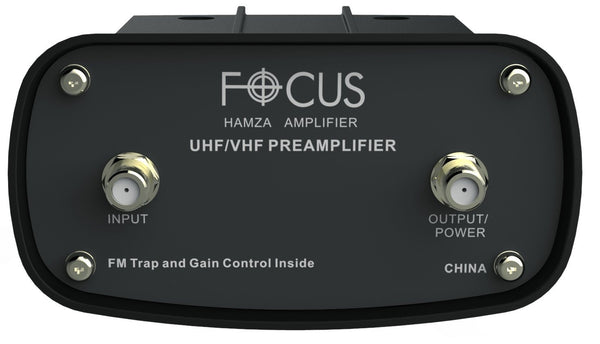 The HAMZA range of mast mounted amplifiers has been completely Brand New engineered and updated.These HAMZA amplifiers represent the ultimate in preamplifier performance.
•

 
Makes up for signal loss from long cables and splitters

•

 
Optimum filtering for rejection of out-of-band signals.

•

 
Lock in those hard to get stations by placing this as close to the antenna as possible

•

 
 HAMZA AMPLIFIER has a Heavy Duty die-cast aluminum housing fully shielded, weather proof enclosure

•

 
Surface-mounted components for automated production and consistent high performance.
The Focus Antennas television antenna booster (HAMZA preamplifier) will amplify digital and HD signals received by your antenna. This antenna amplifier is a high gain, low noise preamplifier used for weak signal areas to allow a weak signal that is present at the antenna to be amplified to a viewable strength. This TV antenna preamplifier works best for persons in weak signal areas and is subject to overdrive if used in areas with fairly strong signals.
 
• VHF and UHF bands combined amplification • Gain: VHF 30 dB - UHF 30 dB
• Includes a switchable FM trap 
• Outdoor rated housing 
• Mast mounted amplification unit with indoor power supply which connect via coaxial cable